Doha Institute of Graduate Studies Scholarship 2023
Posted by | Asif Ali on | December 23, 2022
---
---
Latest Study Update Doha Institute of Graduate Studies Scholarship Applications is invited Now For the academic year 2023-24. Doha Institute for Graduate Studies provides a variety of scholarships each year to draw highly educated students from both outsides and within Qatar. State of Qatar. The scholarship programs vary. Some are given on the basis of merit and academic performance, while others are awarded based on financial needs. Another great opportunity to receive scholarships is available in Qatar since applications are now available to the Doha Institute of Graduate Studies Scholarships 2023-2024. The program scholarships are completely funded and accessible for students who want to take part in different programs provided at the Doha Institute for Graduate Studies. Doha Institute for Graduate Studies.
Doha Institute of Graduate Studies Scholarships 2023-2024
Students who have been admitted to the university are eligible to apply for a scholarship via the application form for scholarships. It is the Admissions Office sends the application to all students that are eligible. Students have the chance to submit their application complete with all the official and necessary documents. Doha Institute of Graduate Studies Scholarships offers grants for graduate studies in Qatar.
How To Apply
The IELTS/TOEFL test or any other test of English Proficiency is required for applicants to the Doha institute of graduate studies admission. Qatar Scholarships supports provides hundreds of scholarships every year. The recipients of awards are chosen according to strict eligibility criteria such as academic excellence as well as financial need and demographics.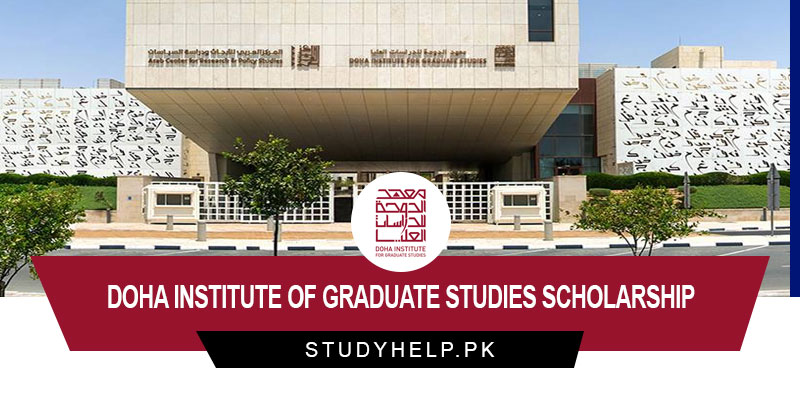 Scholarships Categories

Tamim Scholarship
Sanad Scholarship
Requirements
The applicant should have a Qatari Secondary Education certificate.
The applicant must satisfy the admission requirements of the institution they applied to.
Applicant cannot benefit from this scholarship and another sponsorship/scholarship simultaneously.
Doha Institute for Graduate Studies Scholarship Eligibility
The candidate must possess completed a bachelor's degree within the area of specialization or any related field, with an average GPA of no more than 3.25 from an accredited institution that is listed in the list that is maintained by the Qatari Ministry of Education and Higher Education.
Doha Institute For Graduate Studies Contact Info
P.O.Box: 200592
Al Tarfa Street, Zone 70
Al Daayan-Wadi Al Banaat
Doha, Qatar
Comments
If you have any question, please write below.