Punjab University Entry Test Merit List 2023 Online Check
Posted by | Asif Ali on | June 7, 2023
---
---
Punjab University Entry Test Merit List Online Check On this page. View Punjab University Lahore's 1st, 2nd, 3rd & 4th merit list of all programs by different PU Lahore departments. Click here now. Good luck. Punjab University BS Merit List or PU bs merit list at www.pu.edu. PU Merit List Undergraduate 1st, 2nd, 3rd Online Check for all Punjab University Lahore BS, BBA, BCSC, BSIT, BED, etc. PU Entry Test Result Merit List Check Online. Click the program to view the Entry Test Result of the respective. www.pu.edu.pk results. Punjab University Merit List first, second, and third Display From here you can't find the merit list of this university at the same time.
Punjab University Merit List 2023 Online Check
To view the Entry Test Results of the respective program, please click the link (Must use Acrobat Reader in order to open the file). We will publish the final merit lists for all BS-MS undergraduate programs and postgraduate programs here. Here is the List of Eligible/Ineligible Candidates and Entry Test Results for 2023. You can find the Punjab university merit listing 2021 here.
Www.pu.edu.pk Merit List 2023 Online Check
PU Merit List 2021 shall display here on this page. Candidates are informed that PU Lahore has declared the date of a show of the PU merit list 2023 . BS English (5th Semester – Morning) 1ST MERIT LIST SELECTED STUDENT (OPEN MERIT) · Second Merit List of M.Phil 2023 · First Merit List of Ph.D. 2023 has been uploaded.
Merit Formula
(The Merit will then be calculated as Academic Marks weightage 70% + Entry Marks weightage 30%). (A= 1/4 Marks obtained in Matric + Obtained marks in F.A. /FSc. or equivalent + Additional Marks +20 Hafiz Quran Marks x70)
About Punjab University Lahore
The University of Punjab, established in Lahore in 1882 is the largest and oldest higher education institution in Pakistan. It was the first university to be established in Pakistan's sub-continent, in an area with a majority Muslim population. This university is located in Lahore, a historic and culturally rich city. It has been a major contributor to the development of higher education in the country.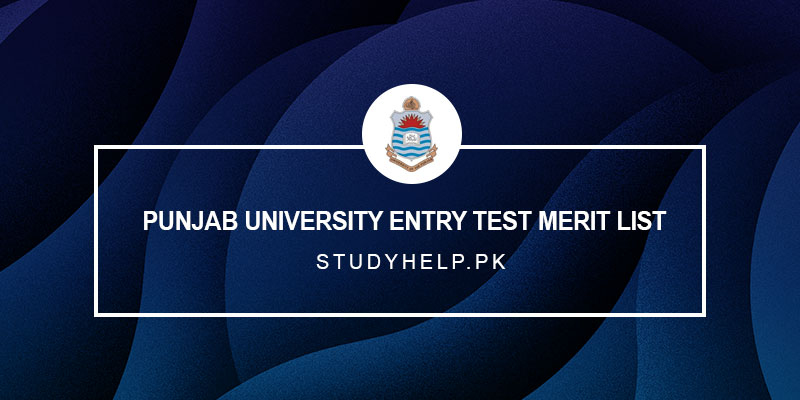 | | |
| --- | --- |
| Second Merit List LL.B 05 Year Program (Morning) 2023 (Group-A) | Check Online |
| First Merit List LL.B 05 Year Program (Morning) 2023 (Group-A) | Check Online |
| General Merit List LL.B 05 Year Program (Morning) 2023 (Group-A) | Check Online |
Punjab University Lahore Merit List 2023
Keep going to this location to check PU 1st, 2nd, and 3rd merit list of undergrad fall admission, reserved seats merit list, self-fund merit list, holding up list, fee structure, final date to pay the admission fee, meet date, and plan, and last chosen candidates merit list. Punjab University Entry Test Merit List Online Check.
B.Com Part 2 Result 2023
PU Lahore offers different undergrad, graduate, and post-graduate programs and is declared admission twice a year. Thousands of candidates each year submit admission forms to become part of the college. Dear Candidates, in case you're feeling any issues checking the PU Lahore merit list 2023, just write us in the comments box. We'll respond to you as soon as we will.
Address:
Near Ali Pur Chowk Rawalpindi Bypass Gujranwala, Pakistan.
Fax No. 0092-55-9201223 Exchange No. 0092-55-9201225-6
Phone No. 0092-55-9201222
Phone Number:
092-42-99231126, 99230834
Fax Number:
092-42-99230892
Comments
If you have any question, please write below.