NEST Scholarship 2022
Posted by | Asif Ali on | December 10, 2022
---
---
National Endowment Scholarship for Talent NEST announced the award for applicants who are interested in nursing courses and admission. Ministry of Federal Education & Professional Training (MOENT) has announced the Nursing Scholarship Program under National Endowment Fund Scholarship for Talent NEST in Islamabad and candidates can apply online through the official website www.nest.org.pk. Candidates who wish to gain admission to BS, MS, and Ph.D. nursing programs should Profession must be prepared to apply for scholarships at partner institutions.
NEST Bs, Ms And Phd Nursing Scholarship 2022 Application Form
Government officials have announced its first nursing scholarship for the year. The complete information about partner institutes is provided below. The program can be used by all qualified students from private and public universities.
Www. scholarships.nest.org.pk 2022
Therefore, candidates must go through the entire instructions and then apply for a job. They are available to master's, bachelor's, and Ph.D. nurses from affiliated institutes that are approved by the Pakistan Nursing Council. Fill out the application form and fill it out for the post. The institute list is available here. Candidate should complete their application in NEST Department. NEST Department along with all required documents by the end of the month.
National Endowment Scholarships For Talent (NEST) Nursing Scholarships 2022
The scholarship program will be limited to students who have been selected by the institutes of the partner. Required Documents are briefly explained below. Students must fill in and print the forms using stamp paper.
More About NEST
The NEST scholarship awards need-base scholarship programs that concentrate on the talent of students and will give to the most worthy and talented students. The soft version of the application form is enclosed. Students who enrolle in an undergraduate 4 or 5 year degree programs are eligible to apply.
NEST Scholarship 2022 Pakistan
Check the list of documents required Dear applicant, You require to submit the following documents by the day or prior to (Deadline) so that you can be eligible for the scholarship. After completing the application and declaration forms, they need to hand over to the person in charge of the partner institutes, along with the required documents.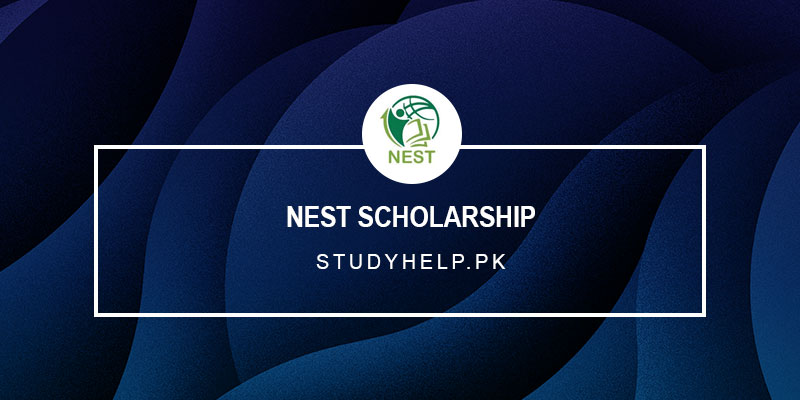 DOWNLOAD APPLICATION FORMS
Application forms can obtain from www.scholarships.nest.org.pk/nursing-education-scholarship
FOR BS NURSING
Application Form
Declaration Forms
Required Documents
FOR MS NURSING
Application Form
Declaration Forms
Required Documents
FOR Ph.D. NURSING
Application Form
Declaration Form
Required Documents
Www.NEST.Org.Pk 2022
Registration Form (sent via mail) filled and sign by the applicant, Declaration that you not availing any other scholarship for this academic year signed and stamped by institutional / department head/principal/Registrar(To give on Rs.20-50 nonjudicial stamp paper)
| | |
| --- | --- |
| Academic documents copies | Check here |
| Applicant's CNIC Copy/ B Form | Check here |
| Father's / Guardian's CNIC | Check here |
| Domicile | Check here |
| Death Certificate (in case the father decease) | Check here |
| Photographs | Check here |
NEST Scholarship 2022 For Bsn Students
Students also required to fill in and print the declaration forms using the prescribed stamp paper. Note: Any application form that submitt directly to NEST won't accepted NEST will grant scholarships to students selected from the higher Partner Institutes only.
Address:
3rd Floor, Shalimar Building, Blue Area, Islamabad
051 9245233
Comments
If you have any question, please write below.